Hiram Keith Johnson, MA, LCSW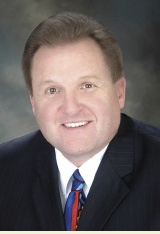 Hiram has over 24 years of clinical and/or Christian counseling experience in helping people in need in the greater Mobile/Eastern Shore area. He specializes in individual adults, personal relationships, communication skills, depression and anxiety, trauma and grief, substance abuse, self-esteem and co-dependency, infidelity and the mending of trust. Other primary interests and experience include sexual issues, pornography, parenting skills, divorce, blended families, ADD for all ages, and anger management issues.
Hiram received his undergraduate degree in Business Management from Florida State University, a Master degree in Social Work from the University of Kentucky, and another Master degree in Counseling from Asbury Seminary. He is officially endorsed by The United Methodist Church and is licensed in both Alabama and Florida.
He has extensive experience in working and speaking in numerous settings i.e. psychiatric hospitals, churches, high schools and in various seminars, workshops and conferences.
He is the author of Tragic Redemption: Healing the Guilt and Shame. An inspirational book designed to help people overcome heartache and loss. It is personally endorsed by Bobby Bowden, former head football coach at Florida State University. The book has also been in the Focus on the Family bookstore.
Hiram and his wife, Jill, have been married for over 32 years and have two daughters, Hannah (25) and Sarah (22) and they are currently still on the Johnson payroll.
Posted Articles:
---
Tragic Redemption: Healing the Guilt and Shame
"Tragic Redemption gives us a great insight as to how to break life patterns of guilt and shame so you can lead a more positive life and walk with the Lord.  It is a must read!"
Bobby Bowden, Former Head Football Coach,  Florida State University
"Hiram Johnson has dealt with the issues and questions that plague us most: guilt, shame, resentment, acceptance, forgiveness, peace, superficial understanding of wholeness, and destructive orientation. His own experience is the lens through which he provides us a redemptive glimpse of transformation and wholeness. The reader is in for a blessing offered by the Lord through a person who is genuine in his own commitment  and his passion to offer hope."
Dr. Maxie Dunnam, Chancellor, Asbury Theological Seminary
"Hiram Johnson's experience reminds me of a guy precariously backed up and pinned against his own goal line. Through a series of penalties, fumbles, and mistakes, he was on the verge of being knocked out and of losing the game. But upon further review, he called upon the Holy Spirit to enter the game and to quarterback the team. The Spirit not only gets the team away from the looming shadows of their own goalposts, but more important, He begins to use Hiram as His loving vessel to show others how to rally their team to victory. Through an incredibly difficult set of circumstances, God reveals His mighty grace and forgiveness."
Bill McCartney, Founder of Promise Keepers
 
"It is thrilling to read of Hiram Johnson's step-by-step process of healing from emotional and spiritual pain, pain that was so great that there was no human answer. In Hiram's search for God, the Holy Spirit met him over and over again in a supernatural way, thus bringing light into every misconceived concept that he had and peace to his body, soul, and spirit. This is a powerful story where God meets the writer at every turn. This book will help many people in their processing from woundedness to wholeness."
Margaret Therkelsen, Teacher and Author of books on prayer, The Love Exchange and Realizing the Presence of the Spirit.
This review is from: Tragic Redemption: Healing the Guilt and Shame (Paperback)
Tragic Redemption: Healing The Guilt and Shame
By Hiram Johnson, Austin, Texas: LangMarc Publishing, 2006. 181 pages, paperback.
Reviewed by James W. Pruett, Ph.D.
The autobiography begins with Johnson as a college junior driving and getting distracted by a friend. The result was a tragic accident in which a high school girl was killed. Johnson resultantly experienced sustained depression, shame, guilt, doubt, and recapitulated family of origin issues that led to psychiatric hospitalization. Midst his "dark night of the soul" Johnson found grace, his deeper Self, transformation, re-contextualization of life, and both personal and professional formation.
The author models the value of engaging the forbidden at new depths of the soul while finding new insights regarding how God is actively present in the process. He describes his fears, loneliness, questions, and emptiness drawing the reader into his chaos, confusion, and pain. He finds meaning by utilizing Christian scriptures, stories of others such as Abraham Lincoln, and writings of theologians. Pertinent themes addressed include the role of alcoholism, the need for God's power, guilt as bondage with unconscious payoffs, conquering shame and receiving the blessing, common grace, forgiveness midst self confrontation at the cross, positive responses to adversity, and meaningful suffering.
This reader experienced tears of sadness and joy connecting with the writer's soul and inspired by his reflections on his journey. Thus, clients have been encouraged to read Tragic Redemption. Client reactions to Johnson's story have included identification, increased ability to articulate feelings and interpret personal process, self-confrontation of guilt and shame as well as acting out behavior, the cost of tragedy, redefinition of grace, and hope.

Tragic Redemption is far more than mere autobiography, sad story with a good ending, or guidebook with simple platitudes. It provides an opportunity to gauge the authenticity and integrity of one's life while asking very important questions. To what degree do I engage myself and the transpersonal? How do I use tragedy to purify and find courage? Have I been willing to travel to places where I facilitate others to go? How do I model by word, deed, and presence the ability to go to life's frightening, forbidden places? Johnson's bibliography offers excellent resources for readers to reflect further on these questions.